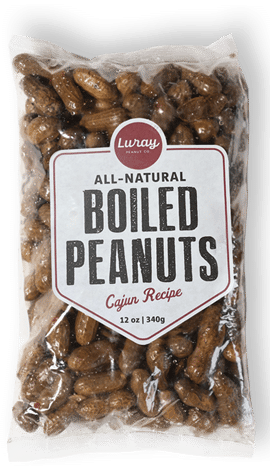 We hate to brag, but we've perfected the Cajun Boiled Peanut. The beauty is in their simplicity really – these cajun-style peanuts are a taste of Southern tradition blended with fresh herbs and spices that deliver a pepper sort of heat. We wouldn't classify these as all that spicy, but a slow burn, one that you'll find yourself craving day after day after day. Once you try these peanuts, they will make a lasting impression on your taste buds, consider it your own little taste of the Bayou.
ENJOY HEATED
OR CHILLED
ONCE THAWED KEEP REFRIGERATED
For Microwave Use:
Make a small puncture in the bag so that steam can escape, place seam side up on a microwave safe dish and cook 1-2 minutes. Let bag stand 1 minute before opening. Cooking times may vary.
Caution: Bag will remain hot.