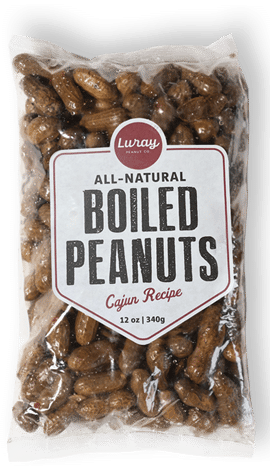 We hate to brag, but we've perfected the Cajun Boiled Peanut. The beauty is in their simplicity really – these cajun-style peanuts are a pepper sort of heat. So, don't be a wimp – because we wouldn't classify these as all that spicy anyway. They're a slow burn, one that you'll find yourself craving day after day after day. Just one little peanut is all it'll take to have you hook, line, and sinker.
ENJOY HEATED
OR CHILLED
ONCE THAWED KEEP REFRIGERATED
For Microwave Use:
Make a small puncture in the bag so that steam can escape, place seam side up on a microwave safe dish and cook 1-2 minutes. Let bag stand 1 minute before opening. Cooking times may vary.
Caution: Bag will remain hot.