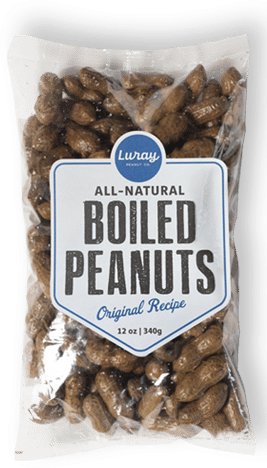 We know people say this all the time, but our Original Salted Boiled Peanuts really are slap yo mama good. If you grew up eating the real thing – we're talking crock pot, southern style, 24-hour boiled peanuts – you are going to die for these. And if you don't know what we're talking about, just be thankful that your boiled peanut experience will just be popping these bad boys out of the freezer, heating, and eating. BOOM. Little mini baked potatoes on your tongue. You're welcome.
ENJOY HEATED
OR CHILLED
ONCE THAWED KEEP REFRIGERATED
For Microwave Use:
Make a small puncture in the bag so that steam can escape, place seam side up on a microwave safe dish and cook 1-2 minutes. Let bag stand 1 minute before opening. Cooking times may vary.
Caution: Bag will remain hot.