Luray Peanut Co. brings boiled peanuts and community support for youth football initiatives to Jacksonville Jaguars home games with the Luray Peanut Pickoff Program!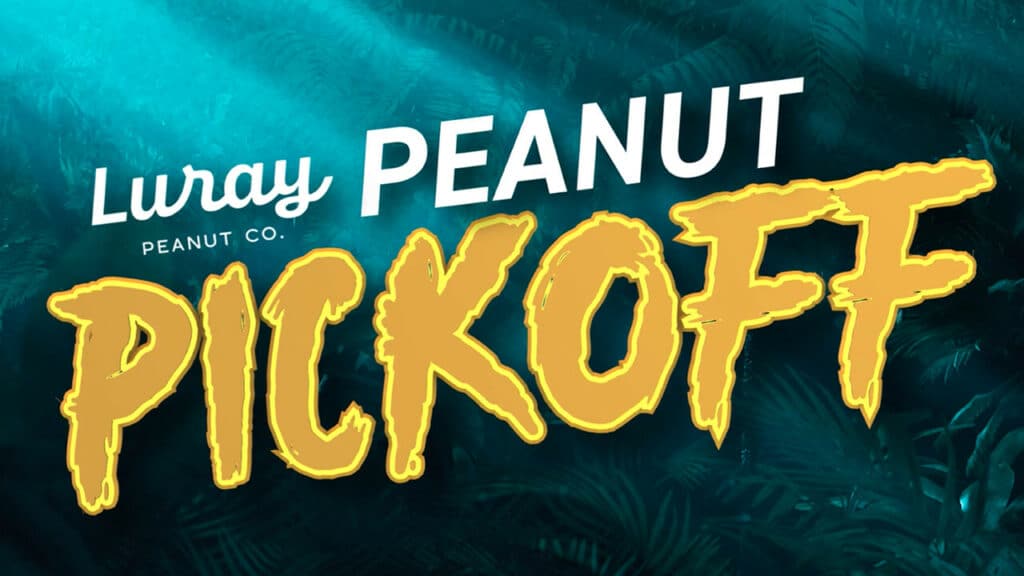 Luray Peanut Co., a boiled peanut company with a mighty vision, is kicking off its inaugural year by officially joining the Jacksonville Jaguars roster of sponsors for the 2022 NFL season. Fans will be able to enjoy the Original Salted and Cajun boiled peanuts at TIAA Bank Field concessions stands this season. Jaguars cornerback and avid lover of boiled peanuts Shaquill Griffin will serve as the official spokesman for the partnership.
A champion of community youth sports, Luray Peanut Company has partnered with the Jaguars to kick off the Luray Peanut Pickoff Program as part of the sponsorship. Each time the Jaguars intercept a pass at a home game this year, Luray Peanut Co. and the Jacksonville Jaguars Foundation will donate to youth football initiatives throughout the Jacksonville area community.
"I'm very motivated to give back, so we have to get these interceptions so we can get these donations going!" said Griffin. "It's not easy being vegan, so it's great to have Luray boiled peanuts to get me ready for practice and game day."
Griffin has been a long-time supporter of the vegan diet and avidly loves boiled peanuts as a source of plant-based protein throughout his NFL career. The boiled peanut is a superfood that is rich in nutrients, contains all 20 essential amino acids, and has 40 percent fewer calories than its roasted counterpart.
"We are thrilled to announce this partnership with the Jaguars and are humbled by the level of support that the team and Shaq have given the Peanut Pickoff Program," stated CEO Lauren Marcinkoski. "Both of my sons are avid football players and youth football is near and dear to our hearts. Every day I witness the growth and character that this amazing sport develops in children, and we are dedicated to helping communities in Jacksonville and throughout the Southeast support their youth. We owe a huge thank you to the Jaguars for being the first stadium to promote the program and look forward to expanding into other communities as our company grows."
Fans can learn more about Luray Peanut Company and the powers of the boiled peanut by following @luraypeanutco on social media.
xxxxx
About Luray Peanut Co.
Headquartered in Bluffton, South Carolina, Luray Peanut Co. is a homegrown company with a mighty vision to make the traditional roadside boiled peanut convenient for everyone. Their boiled peanuts are fresh-frozen and come in pre-portioned 12oz or 32oz bags that are re-heatable. Just one to two minutes in the microwave and you have hot, delicious boiled peanuts. Look for them in grocery stores and convenience stores near you!
About the Jacksonville Jaguars
The Jacksonville Jaguars are a professional football team, one of 32 member clubs of the National Football League (NFL), aligned in the South Division of the American Football Conference (AFC). Founded on Nov. 30, 1993, the team began play as an expansion team in 1995 and will compete in its 28th season in 2022. The team is owned by Shahid Khan, who purchased the franchise in January 2012. The club plays its home games at TIAA Bank Field, located near the St. Johns River in downtown Jacksonville, Fla. Since their inaugural season in 1995, the Jaguars have won three division titles and made seven playoff appearances, playing in 14 postseason games.
About the Jaguars Foundation
The Jaguars Foundation and Community Impact Department are committed to uplifting the Northeast Florida community and beyond by providing economic and equal opportunity through programs that strengthen neighborhoods and develop youth to be the next generation of leaders and change-makers. The Community Impact team at the Jaguars annually targets three key strategic areas of focus: neighborhood revitalization, youth development and NFL league-wide initiatives. The Jaguars and the Khan Family have always been strong supporters of our Jacksonville community and have donated $22 million since 2012 through the Jacksonville Jaguars Foundation in support of many worthy causes, including $1 million in 2021 in support of the revitalization of Jacksonville's historic Outeast neighborhood.