Bluffton, SC (May 1, 2023) – Luray Peanut Co., the ultimate purveyor of mouthwatering original and cajun boiled peanuts, is excited to announce a major expansion that will have snack lovers jumping for joy. Drumroll, please! Luray Peanut Co. is thrilled to reveal that their irresistible peanuts will now be available in over 200 Ingles stores, adding a burst of Southern flavor to snacking everywhere.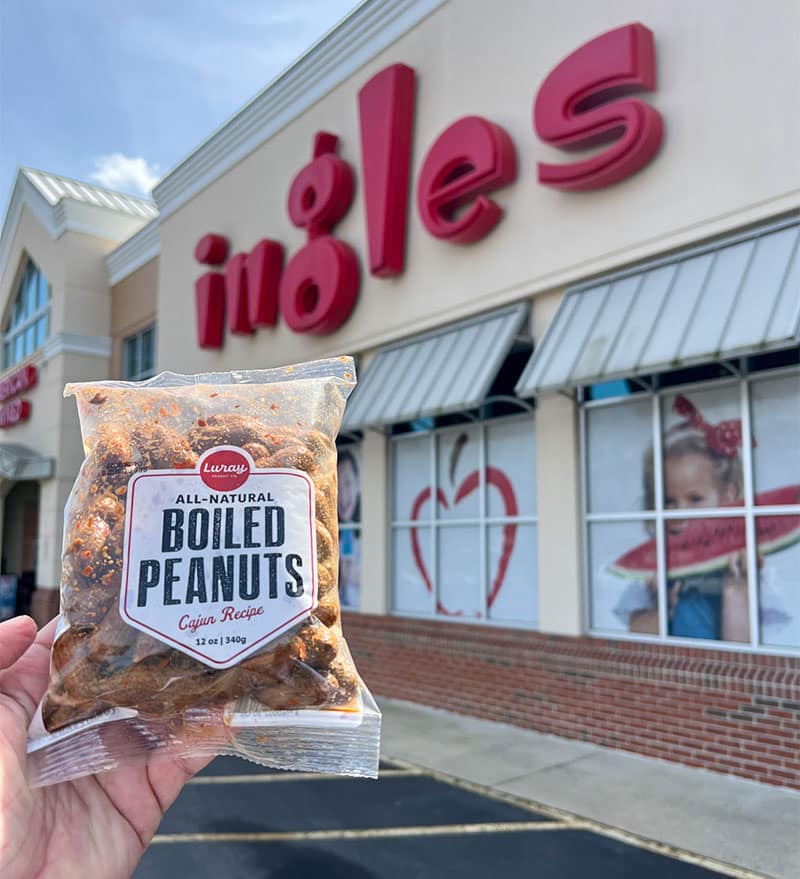 Lauren Marcinkoski, CEO of Luray Peanut Co., couldn't contain her excitement as she shared the news. "We've always believed in the unbeatable taste of our peanuts, and we know they're going to be a perfect fit for all the awesome folks shopping at Ingles."
Ingles, a top-notch grocery chain known for their quality and variety, offers the perfect platform for Luray Peanut Co. to reach even more peanut enthusiasts. With their commitment to customer satisfaction and an impressive selection of great products, Ingles aligns perfectly with Luray Peanut Co.'s mission of redefining the boiled peanut snacking experience. These little bites of heaven aren't just incredibly tasty, they're also packed with wholesome goodness AND microwavable. Luray Peanut Co. aims to bring joy and flavor to every snacking moment, while honoring the rich legacy of the region.
This exciting expansion to over 200 Ingles stores is just the beginning for Luray Peanut Co. In their quest to conquer snacking cravings everywhere, they have even more plans up their sleeves. Keep an eye out for future collaborations with other grocery stores this year.
To learn more about Luray Peanut Co. and discover a store near you, head over to their official website at luraypeanut.com