How a little boiled peanut company in Bluffton is heating up an age-old Southern tradition.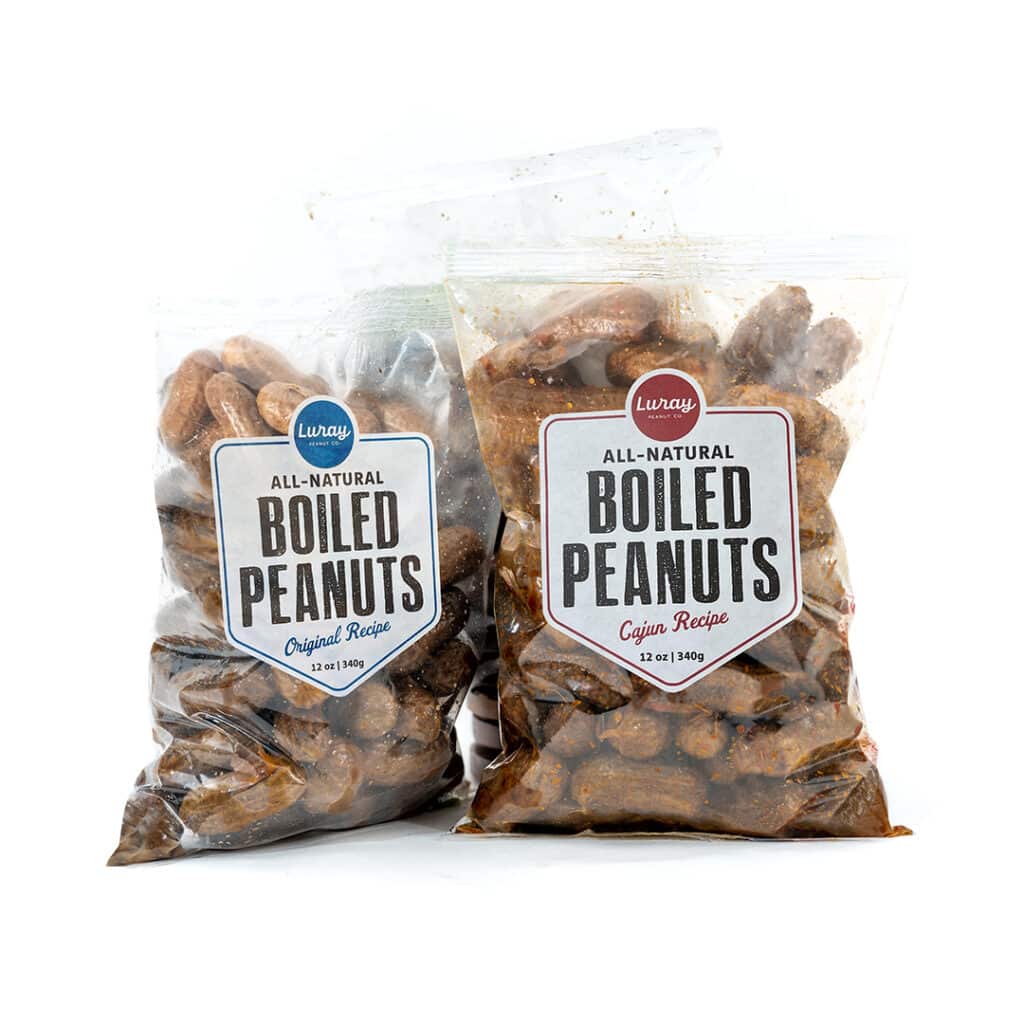 Lauren Marcinkoski remembers driving onto Tybee Island back in the day, stopping by to greet the unofficial welcoming committee of roadside boiled peanut vendors. These ramshackle stands once met every visitor to the island, serving up some piping hot southern culture right out of the crock pot. No doubt those of you who have been Hilton Head Island locals remember a similar welcome when heading on island.
That roadside peanut vendor was once a staple of the South, sending visitors on their way with a belly full of that inimitable snack food that once defined the region. Blissfully robust and salty, like mashed potatoes in pill form, the classic boiled peanut is one of those treats that connects us all to the first time we made our way to the area. For us newcomers, it's the taste that helped us fall in love with the South.
Over time, Marcinkoski noticed fewer and fewer peanut vendors as she drove onto Tybee. Pushed out by the big developments and the ceaseless march of progress, they were quickly becoming a thing of the past. She wasn't about to let that happen.
"There's a lot of nostalgia for this snack; it's a part of a lot of peoples' childhood memories," she said. "What we've done is add the ease of throwing a pack in the microwave to get perfect boiled peanuts."
Luray Peanut Co. sources its peanuts from all over the region, with the lion's share coming from co-founder Corrin Bowers' family farm, one of the largest in the state. And while the peanuts alone are some of the best you can find, it's what Luray does with them that sets theirs apart.
"The technology has been around from a while, and what we did with it was quite simple," she said.
Each pack of Luray peanuts is boiled to perfection, flash frozen at its peak, and sealed in a bag. You just microwave them for a few minutes and you have boiled peanuts that are as fresh as any roadside stand could ever hope to make. This convenience factor has made Luray Peanuts a hot item, landing them on convenience store shelves as well as every Harris Teeter and Food Lion in the state.
Luray Peanuts really hit the big time this past summer, however, when it became the official boiled peanut of the Jacksonville Jaguars.
"The team and the whole group there are very supportive of local startup companies," she said. "A lot of stadiums had boiled peanuts in the past, but the old crock pot model made it very labor intensive."
With their heat-and-serve bags, Luray Peanut Co. was able to bring the classic boiled peanut back to TIAA Bank Field and it's been a smash hit at the concessions stand ever since.
"We started with a few concerts before the season starts, and it's been the second or third top-selling item in the stands," she said. "It's not just a concept anymore."
Originally published in Taste of Hilton Head. To see original article, click here.